Save Task
When saving current task Data Send Task and Macros List will be saved as a separate file for further loading.
To save current task press Save Task

button or select menu command File→Save Task…, that will open a dialogue box.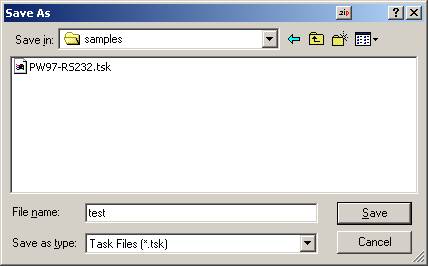 To save a file enter its name to the field File Name or select a previously created file to overwrite.
Default file extension is (.tsk).