Task Editor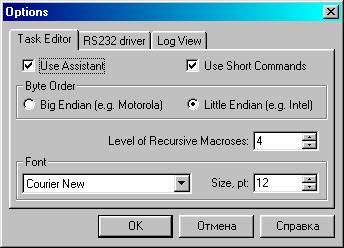 Data Send Task settings:
Use Assistant – enable assistant.
Use Short Commands – enable using short names of commands, when disabled, full command names are displayed.
Byte Order – selection of byte order, when sending to the port:
Big Endian – send in format DWORD (not used);

Little Endian –send in format WORD.